Weekly reviews of films, books, lamps, operas, beards, paintings, telephone poles, suspicious moles, noses, noises, belts, pelts, hens (not roosters), chairs (not boosters), soaps, childhood memories, no-good Henrys, dryers, Spartans, liers, tartans, oranges, purples, and other nouns. No loitering.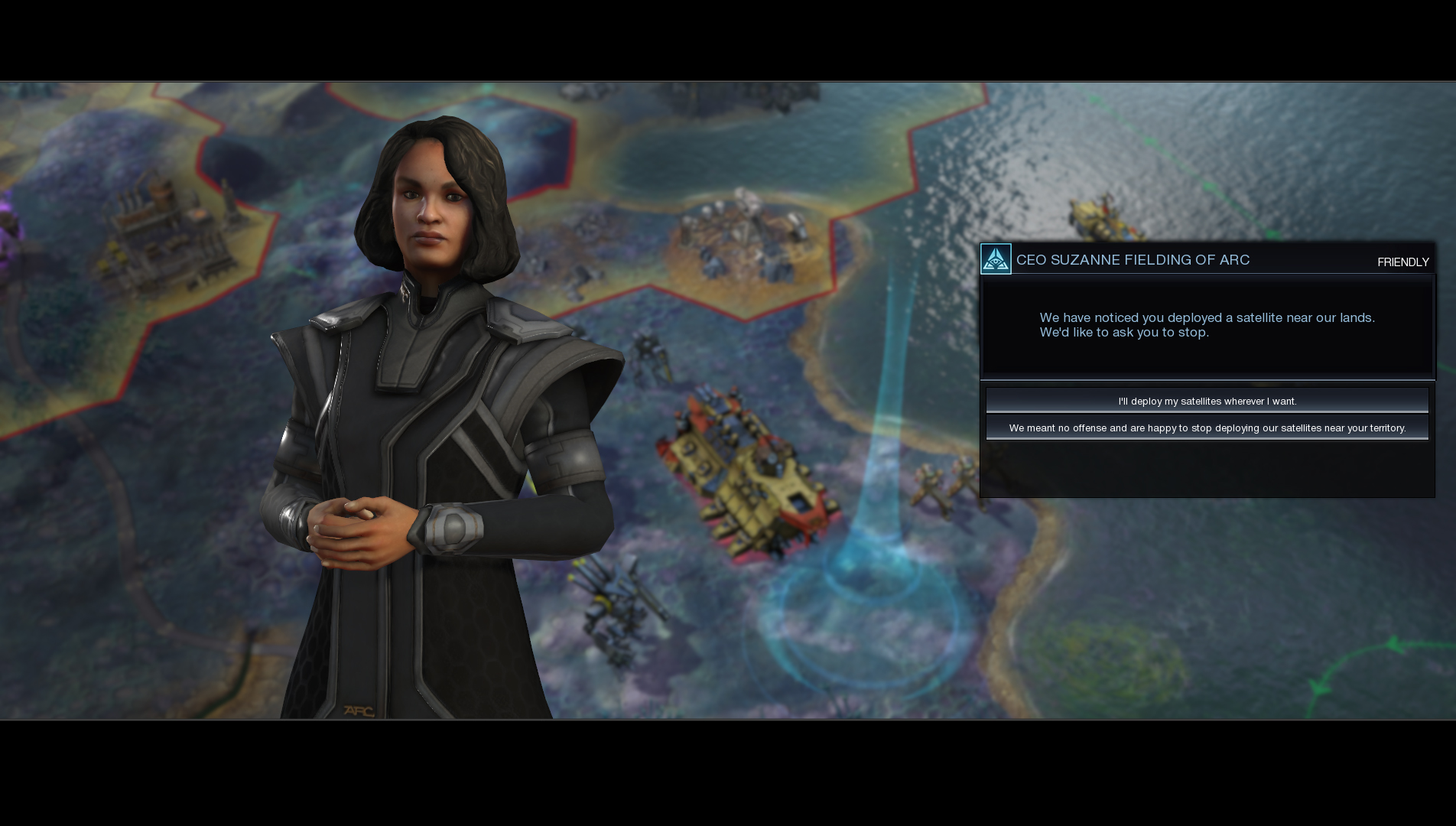 Civilization: Beyond Earth is the latest instalment of the popular Civilization franchise, and a spiritual successor to Alpha Centuri. Set with in the conceit of colonising an alien planet after the collapse of human civilisation, the game adds an interesting sci-fi veneer to a classic Civ engine. Those poetic story-telling elements are present and highly successful, but Beyond Earth never shakes the feeling that it is a downhill chore once the excitement of a new plant and its futuristic trappings wear off.
Read More →
Talion is a ranger stationed at the Black Gate, the entrance to Mordor, after an undisclosed misdemeanour in his past. Overrun by Uruks, the Orc-like army of the Dark Lord Sauron, he is bound to the place and to never die through a cruel blood sacrifice. Only a lost wraith will help him, a being whose past is not fully understood. With nothing but a sword, dagger, and bow Talion takes on the whole horde of darkness in an attempt to stop Sauron and somehow free himself from his accursed half-life.
Read More →
Follow Drew Reviews Things on Twitter. Help an
unpopular school kid feel loved.